Dr. Whitney Jordan Wilcox, DVM
Owner/Veterinarian
I Attended Texas A&M for my Bachelors of Animal Science and graduated in December 2014, that January I began veterinary school at St. Matthew's University School of Veterinary Medicine in Grand Cayman, Cayman Islands, completing my clinical year at Oklahoma State University in Stillwater, Oklahoma. I graduated in January 2014.
My professional interests are teaching clients about preventative medicine and also about husbandry with exotic pets. I became passionate about exotics during my time living in Grand Cayman where I got to work with the almost extinct Blue Iguana and also sea turtles.
I'm from a small town where you can't go to the grocery store without seeing somebody you know, and I enjoy that and I want to build that type of relationship with my clients. In general, I love helping others so for me being a vet is the best of both worlds, I get to help animals and people at the same time!
In my free time, I enjoy gaming and board games. Many nights you can find my husband and me at our favorite game store Geek World! We spend our time there painting miniatures, playing a board game with friends, or Magic the Gathering. We also enjoy Scuba Diving. I was lucky enough to get my PADI Open Water certification while I was living in Grand Cayman during veterinary school.
Read More

I am originally from White Oak, Texas and my husband from Rusk, TX. When I graduated from vet school, Matt and I really wanted to be closer to our family after being away for almost 10 years. We settled in Tyler to be close to both mine and Matt's family.

My grandfather and his family raised horses for the US Calvary so animals have been a huge part of my ancestry. As soon as I could sit up, he had me on a horse. From there my love for horses and animal in general exploded. My grandfather rescued and cared for a lot of wildlife when I was a child and would release them once they were healthy. I guess you can say my dream of becoming a vet started with watching him care for his creatures. As a teenager I loved getting to go to the vet with my horses when they were due for their annual vaccines or teeth floats just to watch my vet work. In college, I worked for a vet in Longview and also in College Station. During that time I began to realize that being a vet isn't just about helping animals but also helping people.

When it comes down to it my favorite things about working with animals is seeing the joy that they bring not only to me but their owners. Animals have such love for the people that care for them. For example, it is amazing to see how a shelter dog's attitude can change when just a little love is given to them or how much joy a pet can bring to somebody who lives alone. Also, I really love talking with and getting to know my clients. I enjoy getting to know not only them and their pets but also their family.

Professional Associations:
Texas Veterinary Medical Association
American Veterinary Medical Association
East Texas Veterinary Medical Association

---
Matt Wilcox
Practice Manager
I have been working as a veterinary assistant since I was 16 in my hometown of Rusk, Texas. I moved to College Station where I met Dr. Wilcox at A & M Pre-Vet Society and we have been together ever since. Whitney was completing her clinical year, and I worked in the Oklahoma State University ICU ward. We then moved back home to Tyler to be close to our families. I began working in the vet industry in 2005; I am now the practice manager and a veterinary assistant level two at No Place Like Home Mobile Vet Care where I have been helping my wife, Dr. Wilcox, since we opened in August!
My favorite thing about my job is that by putting in a small amount of extra care and attention to detail I may notice something that will help the doctor arrive at a life-saving diagnosis. I also love being able to answer client questions so that they fully understand how we are treating their pets and can feel comfortable about it.
We have 3 pets together, Annie our border collie corgi mix, Abby our guinea pig, and Jim our crested gecko. I am a PADI certified and rescue certified scuba diver, a few other passions include reading and learning more about animal care so that I can help more patients!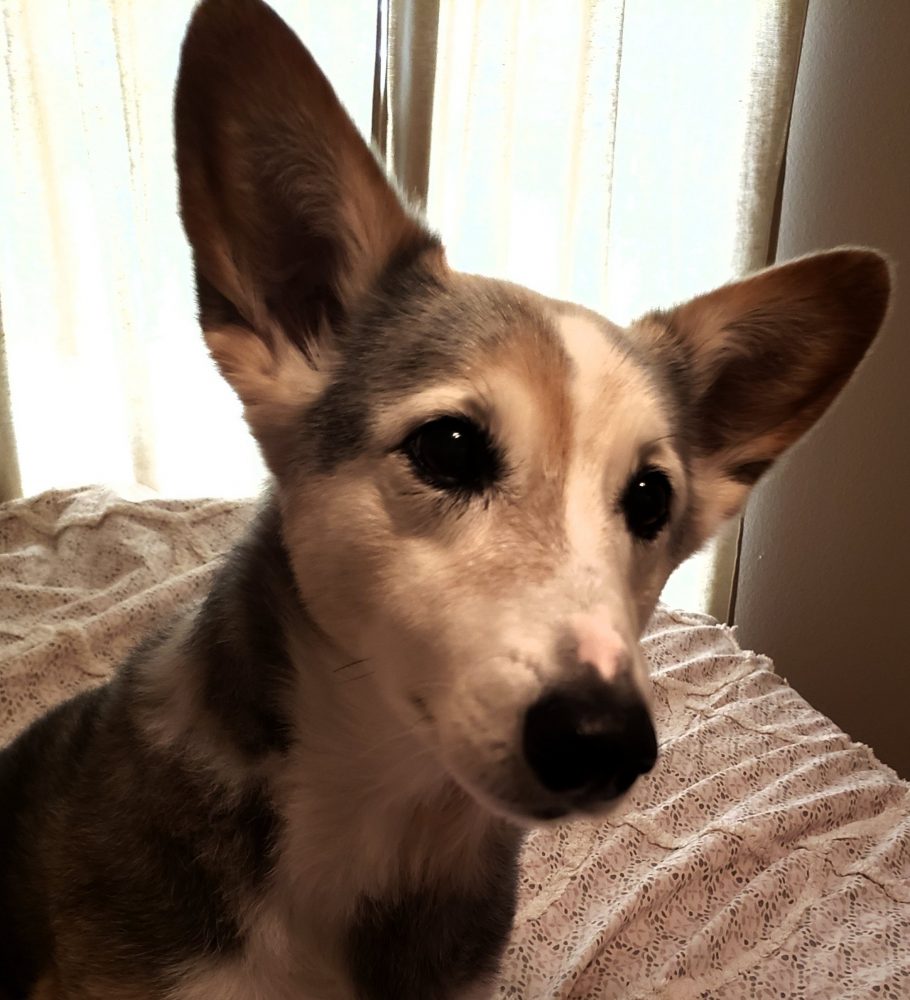 Annie
Transportation Coordinator
Annie is a 12 year old Corgi/Border Collie mix. Dr. Wilcox had already picked her out but she was picked up from her breeder only 2 days after Matt & Dr. Wilcox started dating so she has been with them their whole relationship practically. Annie's favorite things to do are swim in pools, snuggles, and pupachinos (which she loves to get all over Matt). She takes her job as Transportation Supervisor very seriously. Every morning when we put on our scrubs she goes and waits very impatiently at the door. Once out the door she must assess the van throughly by running a few circles around it and then loads up into her bed in the van. She is one of our best employees and hardly ever misses a day of work. You can often find her sitting in the driver's side seat or fast asleep (don't worry the van is left running if she is inside).